Here are some ancient tools I have found or bought. Could you help me identify them?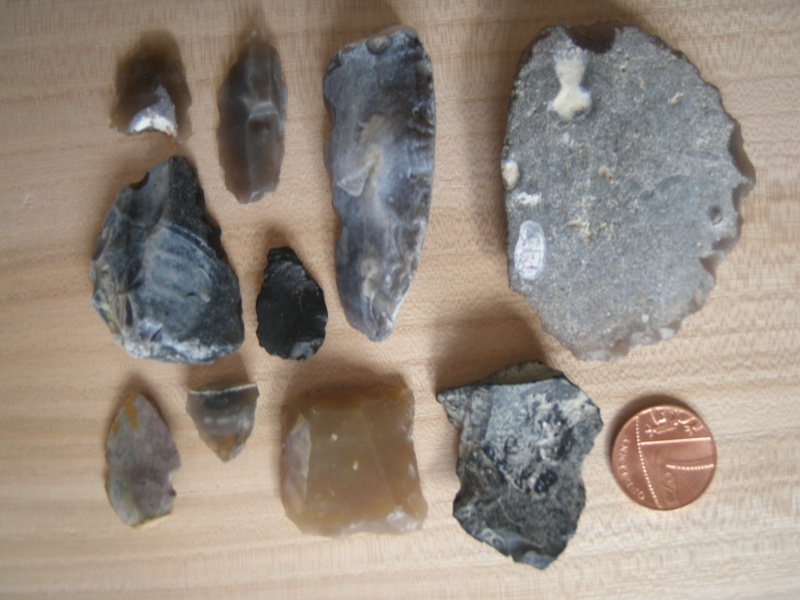 Only the bottom left american arrowhead and the bottom right aboriginal scraper were not found by me.
The three scrapers(?) and four other arrow heads (?) were found in Yorkshire.
Finally there is this rectangular piece of knapped rock (bottom centre). It is from Venice (Italy). Any ideas?